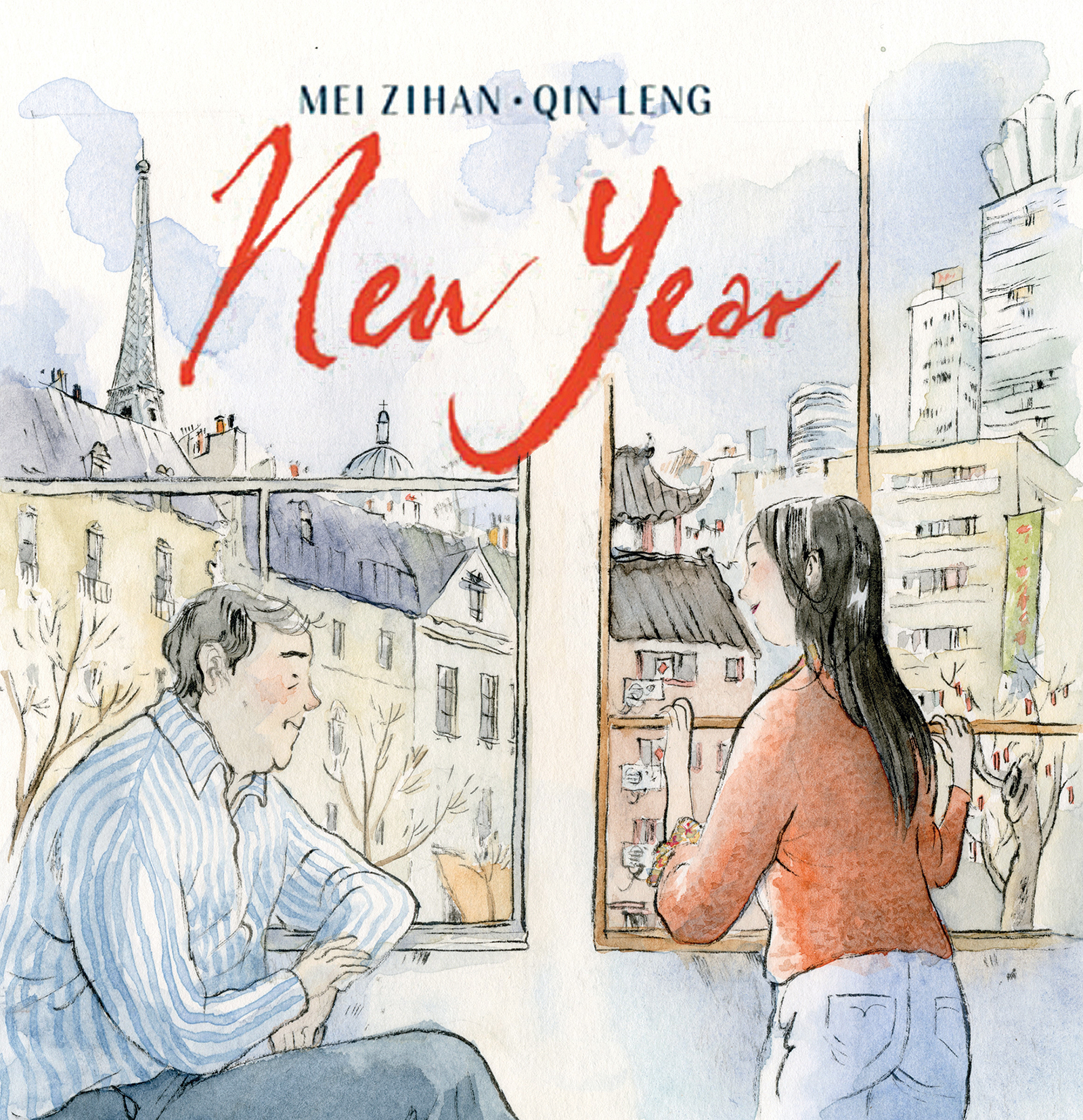 2022 - Greystone
Written by Mei Zihan illustrated by Qin Leng



A moving picture book to read when we're missing family far away, set during Lunar New Year.

It's Lunar New Year, a time when families come together for a wonderful feast, and a father longs to be with his daughter—but she lives in another country. As he imagines how his daughter is spending the festivities, he recalls fond memories of time spent with her, feeling a sense of loss and dislocation. While he misses her deeply, he also recognizes her need to move away, grow up, and become herself. New Year is a beautiful and lovingly portrayed portrait of leaving home, finding independence, and loving those who are many miles away.

At a time when so many families are unable to gather together, readers will relate to the universal message of missing our loved ones and dreaming of being together again.